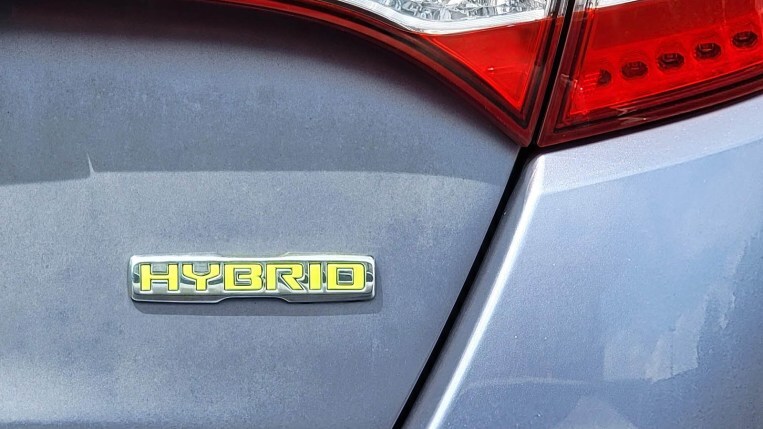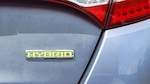 Hybrid cars have reached a point where they can improve performance with quick acceleration and efficiency compared to their non-hybrid counterparts. But why are hybrids fast? And we're not just talking about hybrid supercars like the Ferrari SF90. This principle behind why hybrids go fast also applies to affordable, mainstream cars and SUVs like the hybrid variants of the Honda CR-V and Kia Sorento.
Why Are Hybrids Fast?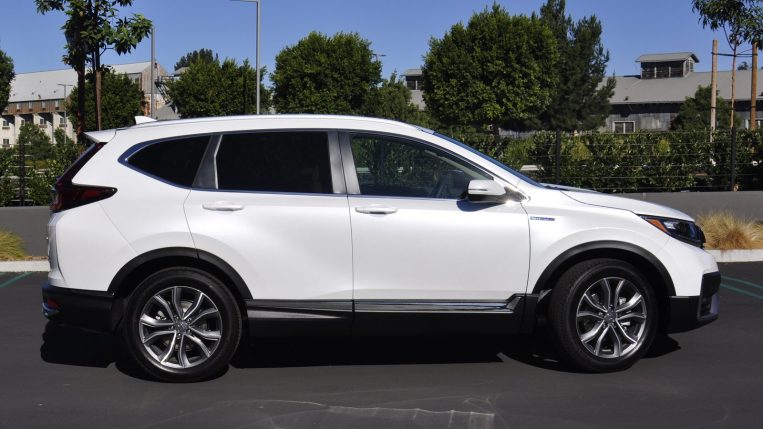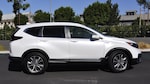 A plug-in hybrid that can run on electricity alone delivers a lot of torque to the wheels instantly because the electric motor doesn't need to rev up like a gas engine. For peak performance, a gas engine uses a torque curve with a sweet spot in the rev range. The torque curve for an electric motor is essentially a flat line; no revving, no shifting — just instant torque to the wheels.
Several luxury vehicles from brands like BMW, Audi, and Volvo offer plug-in hybrid options that deliver performance as good or better than their non-hybrid counterparts. For example, every vehicle in Volvo's Polestar Engineered performance lineup uses a plug-in hybrid powertrain making over 450 horsepower.
As for a conventional hybrid like a Toyota Prius, these typically prioritize efficiency over performance. However, some conventional hybrids improve performance, too.
For example, the Honda CR-V Hybrid makes 212 horsepower and 232 lb-ft of torque. It gets a combined fuel economy rating of 38 mpg. Meanwhile, a non-hybrid CR-V with AWD makes 190 horsepower and 179 lb-ft of torque and returns a combined 29 mpg. The hybrid uses a bigger 4-cylinder engine than the non-hybrid, and it's mated to two electric motors, ultimately improving both performance and efficiency.
Another example is the recently redesigned Toyota Tundra. The i-Force Max twin-turbo V6 hybrid powertrain is the more powerful and efficient choice in its engine lineup. The Ford F-150 is another full-size truck with an impressive hybrid option.
Many hybrid SUVs like the CR-V Hybrid mentioned above use twin electric motors, one at the front wheels and another at the rear wheels. The dual motors provide quick acceleration, and standard all-wheel drive (AWD) is a common perk of hybrid SUVs.
Conventional vs. Plug-in Hybrid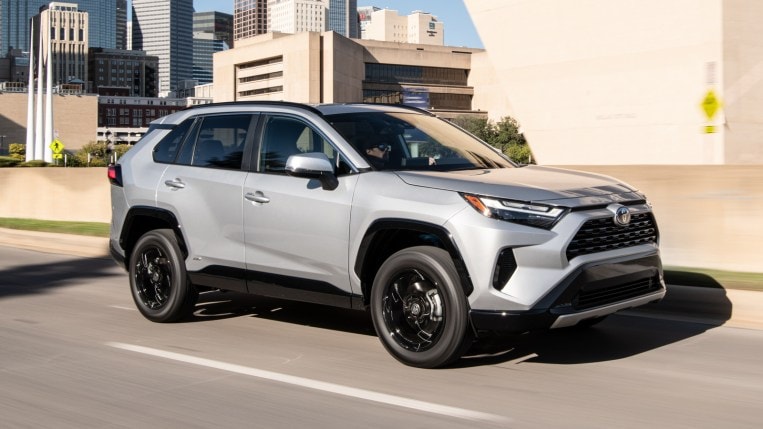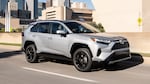 Plug-in hybrids typically deliver better performance than conventional hybrids. A plug-in hybrid can run on electricity alone. In contrast, a conventional hybrid uses an electric motor to assist the gas engine almost all the time. With a plug-in hybrid, you get the benefit of instantaneous torque when you have a full charge, which often results in quick acceleration.
You will want a plug-in if you're looking for a hybrid for the performance benefits. For example, let's look at the two hybrid variants of the Toyota RAV4. The RAV4 Hybrid is a conventional hybrid that makes 219 horsepower, and its performance is similar to the non-hybrid RAV4. The RAV4 Prime is a plug-in hybrid with a total output of 302 horsepower. It can also travel up to 42 miles on electricity alone.
A big perk of a conventional hybrid is that it's typically more affordable than a comparable plug-in hybrid. A conventional hybrid also has an uncomplicated fueling system. Just put gas in the tank; no plugging in required.
Hybrid Supercars
The hybrid supercar phenomenon heated up around a decade ago. High-end automakers introduced a formidable trio of high-performance hybrids in this era — the McLaren P1, Porsche 918 Spyder, and Ferrari La Ferrari. The McLaren and Porsche were plug-in hybrids, with 19-mile and 12-mile electric ranges, respectively. The La Ferrari used a KERS (kinetic energy recovery system) to provide temporary bursts of extra power.
These cars showed the world that it's possible to have a real supercar and a real hybrid without compromise. More examples since then include the Ferrari SF90 Stradale with three electric motors mated to a twin-turbo V8, the 1,040-horsepower McLaren Speedtail, the 1,500-horsepower plug-in Koenigsegg Regera, and the Lamborghini Sián FKP 37 packing a hybrid V12 powertrain. There's also the recently discontinued second-generation Acura NSX, which had its swan song in the form of the 602-horsepower Type S model.
Mainstream Availability and Appeal
You may not be in the market for a Koenigsegg or a McLaren, but that doesn't mean a sporty hybrid with quick acceleration is out of your reach. There's a growing number of mainstream cars, trucks, and SUVs with hybrid options that are both faster and more fuel-efficient than a standard gasoline-only counterpart.
Vehicles including the Honda CR-V, Kia Sorento, Hyundai Sonata, Toyota Tundra, and Ford F-150 offer appealing hybrid options worth serious consideration.
Read Related Stories on Hybrid Cars: