Cool car interior accessories, car cup holder, and car phone holder for comfortable driving & unique personality
AoonuAuto has gained prominence for introducing its stellar personalized car accessories designed to amplify car aesthetics and illuminate car interiors. The new accessories include car interior accessories, car cup holder, and car phone holder. Since its inception, the company has been devoted to manufacturing car accessories to meet the varying needs of car owners, especially each individual customized demand for car decoration. These cool custom accessories will go a long way in providing cars with the classiness they deserve.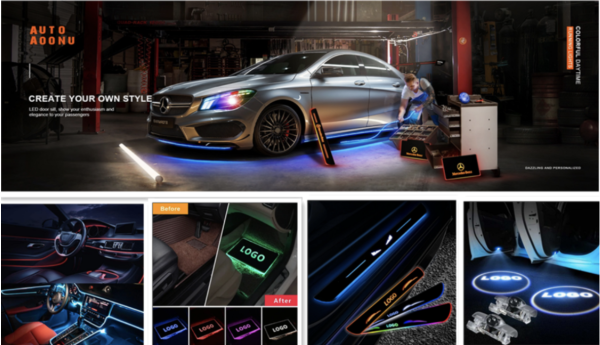 Concerned with the quality of its products, AoonuAuto uses advanced technological equipment to produce top-notch car accessories products. The company's LED car lights are fashionable headlights that emit bright colored lights with the help of electricity. They are carefully designed with bulbs having diodes, heat sinks, and locking tables. These LED car headlights are technologically driven to provide greater results than the usual HID lights. AoonuAuto also specializes in the production and distribution of several custom accesories for cars, including splash guards, car floor mats, LED lights for car interior, headlight bulbs, door lights, cup coasters, daytime running lights, etc. These interior car accessories offer extra perks beyond helping the car function properly. Chiefly among their numerous benefits is the high-class aura they give off. The company designs these interior car accessories in a way that makes a statement while serving their primary purposes. 
AoonuAuto's car cup holders are specially designed to meet the needs of car owners of different brands in their pursuit of cozy car life & unique personality. The cup holder is customized to hold water bottles firmly and stylishly. Their LED cup coasters are made of plastic and PAAM acrylic, they are dust-proof and waterproof. The smooth surface is easy to clean, and its sturdy material ensures usage for a long time. The cup coaster lights have 3 modes (colorful, breath, and gradient) and 7 colors of light (white, red, blue, green, yellow, purple, and ice blue), giving drivers & passengers a cool and various car interior atmosphere. The smart sensor of LED cup coasters will automatically turn on the lights in the dark when it senses vibration and go off after 15 seconds if no vibration is caught. The LED cup holder only requires 2 hours of charging to gain 15 days worth of charge. Ultimately, the LED car logo car cup holder provides car owners with an extra fanciful device to hold beverages while driving.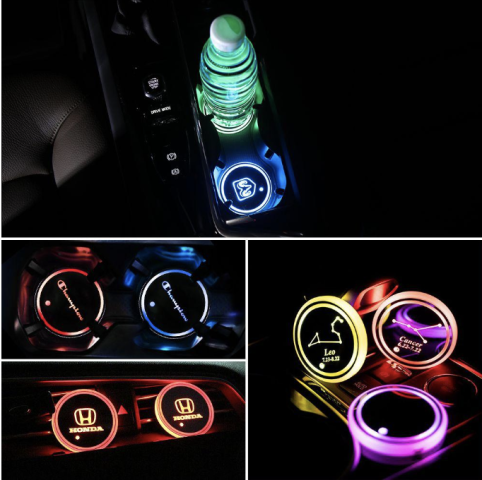 Another essential car accessory that AoonuAuto produces is the car phone holder. From research, the company understands that drivers always reach out to their phones while driving for numerous reasons like answering calls, navigation, reading messages, and playing cool songs. To help them access their phones easily while taking less risk, AoonuAuto designed the car phone holder with a wireless charger and a custom LED car logo for safe and comfortable driving. The device comes with a 360-degree rotation function that allows drivers to adjust the bracket arbitrarily till a perfect angle is achieved by swinging left & right or up & down. The wireless charging phone holder is equipped with a 15W fast charger and glass panel that prevents shock making it safe for use even.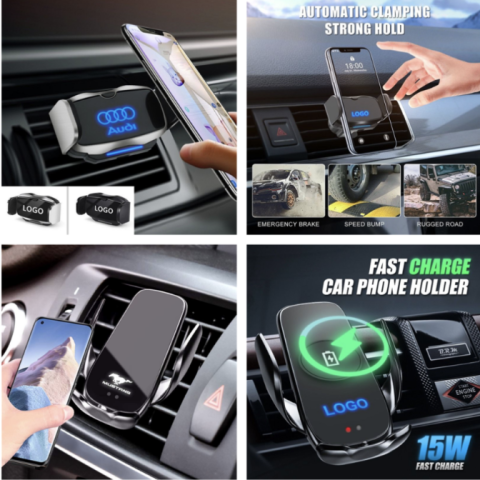 "For us, it is customers first! Every individual is relevant to our business. AoonuAuto specializes in the manufacture of car accessories. In recent years, we have continuously developed and manufactured personalized car accessories products to meet the demands of the people in the field of car decoration. We are on the constant lookout for the latest technologies, materials, and products to make sure your car is illuminated the right way. Our factory has the highest quality control standards in the industry. In addition, we ensure that we stay ahead of the industry curve by using the latest technologies," said the company's spokesperson.
For more information, visit https://aoonuauto.com/.
Media Contact
Company Name: AoonuAuto
Contact Person: Jason Huang
Email: Send Email
Phone: +1 209 323 1979
Country: China
Website: https://aoonuauto.com/